Why customers choose OpenCage
Many open gecoders behind a single API
Cache results as long as you like.
Show results on any map.
Continual fixes from the crowd - OpenStreetMap has over one million edits/day.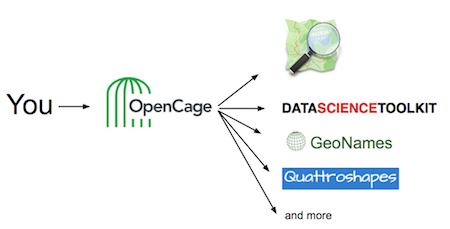 Affordable
Generous free testing tier.
Transparent subscriptions with soft limits.
Cancel anytime. For any reason.
No credit card required at sign up.
See pricing plans
How you can use the OpenCage geocoder
We work with organizations large and small, all over the world doing fleet tracking, app development, managing real estate data, data visualization, and much more.
Some of our clients:

"It is not easy to find a reliable, flexible and affordable geocoding service for a market like Brazil. We found it with OpenCage, they have been a great partner."
"A useful and effective service at a good price. I recommend it."